Starting up a business can be a lot easier than you think. But to truly grow and thrive, you will need space. With our offices in Enfield, we can help you with that. 
Are you running your business in Enfield? And have you run out of space?
We know that businesses can run pretty well from the kitchen table and we know the importance of keeping your overheads low, but at some point you just have to say I need more space to help my business grow! Otherwise you run the risk of your home and home life being taken over by work and the stress it can bring.
That's where we come in.

We have offices in Enfield starting at low package prices with everything you need for your business included – wifi, electricity, heating, lighting – it's all there in one low, monthly fee.

Businesses in and around Enfield, in areas like Oakwood, Ponders End, and Edmonton are reserving one of our newly renovated offices in Enfield right now. Here's why you should join them.

Find the space to grow
When it comes to retail or e-commerce businesses the need for space is obvious. As your business and customer base grows so will the amount of stock you need, orders you will need to sort.

That was definitely the case with Florence Ledwith, owner of Envy Shoes. Starting in 2017, Envy Shoes has grown to now having 200+ daily orders. This has meant Florence has needed the space for stock, to employ staff and find the space to deal with all the business admin. Our Huntingdon store provided the perfect solution.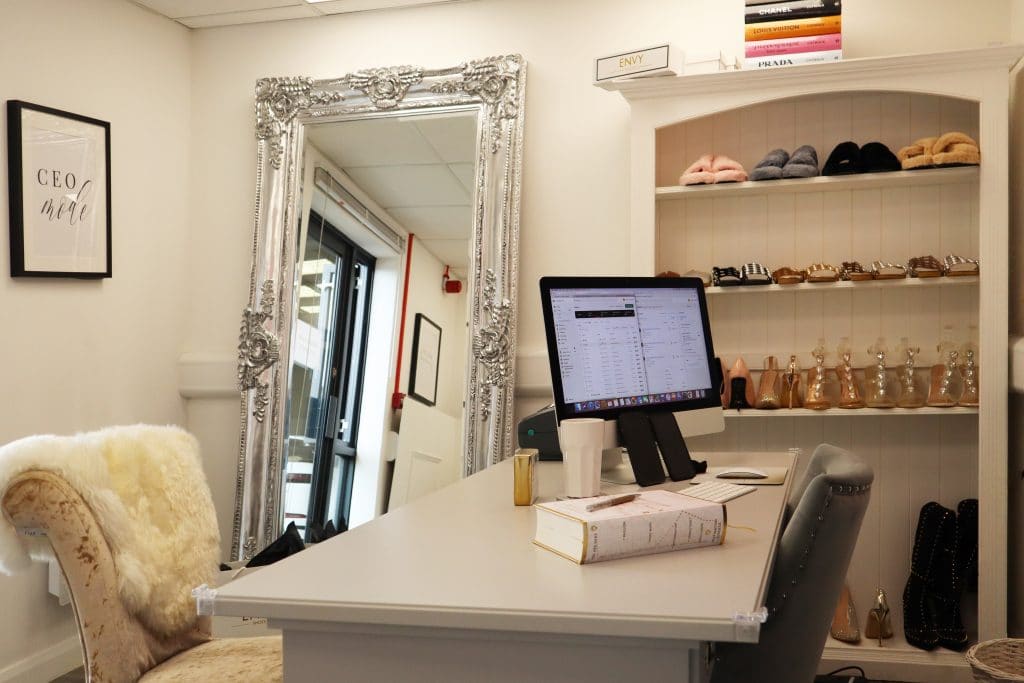 And our offices in Enfield can be the perfect solution for you.   
And keep home as the place to destress
Even if your business does not need space for stock or equipment, having a space away from home to work can improve your work and home life. 83% of people suffer with work-related stress and if your work is in your home, then where do you go to get away from the stress?

Our offices in Enfield will give you space and quiet to brainstorm, opportunities to network with other businesses and to grow. But most importantly, having an office with us allows you to keep work and home separate. This separation is really important to obtaining a good work-life balance.

If you would like more information about our offices in Enfield, please give the team a call on: 02039 402 147 or head over to our website. 
Sources:
https://smallbusiness.co.uk/the-realities-of-setting-up-a-home-business-2526906/
https://www.delegated.com/blog/stress-management-for-small-business-owners