Cinch Storage Brighton
The Depository, South Road, Brighton, East Sussex BN1 6SB
Cinch Self Storage in Brighton, formerly Ease the Squeeze Brighton, is located next to Preston Park just off Preston Road and aims to be Brighton's most convenient and simple self storage solution. If you need storage in Brighton, our friendly team will go the extra mile to provide you with a sensational storage service.
Serviced offices available

Refunds for any unused storage days

No waiting periods, no lock-in contracts

Flexible Rental Terms. No Long Term Contract

We accept your deliveries. Be in when you're out!

Move in assistance available, and discounted van rental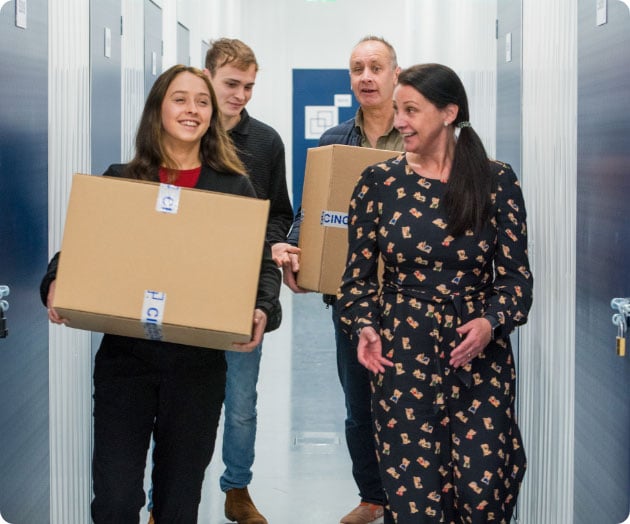 About
Our Facility
Our Brighton storage facility offers Brightonians a large variety of storage options to suit any personal, business or student storage requirements. We have all sizes of storage units available right down from a 15 sq ft (roughly telephone box size) to over 150+ sq ft storage units to suit your needs. All of our units are fitted with smoke detectors, intruder alarms, smoke detectors and have CCTV monitoring to ensure your storage is as safe as it can be.

What our customer Say
Storage in Brighton
Cinch Self Storage in Brighton provides spacious storage units to those looking for storage in Brighton and nearby East Sussex. You can rest assured that any items you store with us will be keep safe and secure for when you need them.
Our Brighton storage facility offers customers a wide variety of storage unit sizes in the heart of town and can provide you with the space you need. Book online, or by phone – get in touch with one of our friendly Cinch Self Storage representatives.
Supporting Brighton
At Cinch, we know that moving house or needing space is a painful process, but with our self-storage facility in Brighton, you have access to a variety of spaces where you can store single items, bulk items, or even the contents of your whole house.
We don't only provide storage for personal use, we also provide storage in Brighton for many businesses in the surrounding area. If you're a student studying in nearby University of Sussex, then you might also benefit from storing items with us at Cinch Storage Brighton. Our secure holding facilities are alarmed 24/7, so you can have the extra peace of mind in knowing that your belongings are looked after both day and night. Give our Brighton store a call for more information.