Self Storage in Kidlington
Searching for storage in Kidlington? We offer a wide range of storage solutions Cinch Storage Kidlington so you can store as little or as much as you need. Cinch Storage Kidlington provide storage solutions for both personal and business storage offers a wide range of storage solutions which includes personal and business self storage units to cater your storage needs. Speak to a member of our team today for advice on how much space you need and to organise a free collection directly from you. Reserve your Kidlington storage unit today!
Get a Quote

Get Directions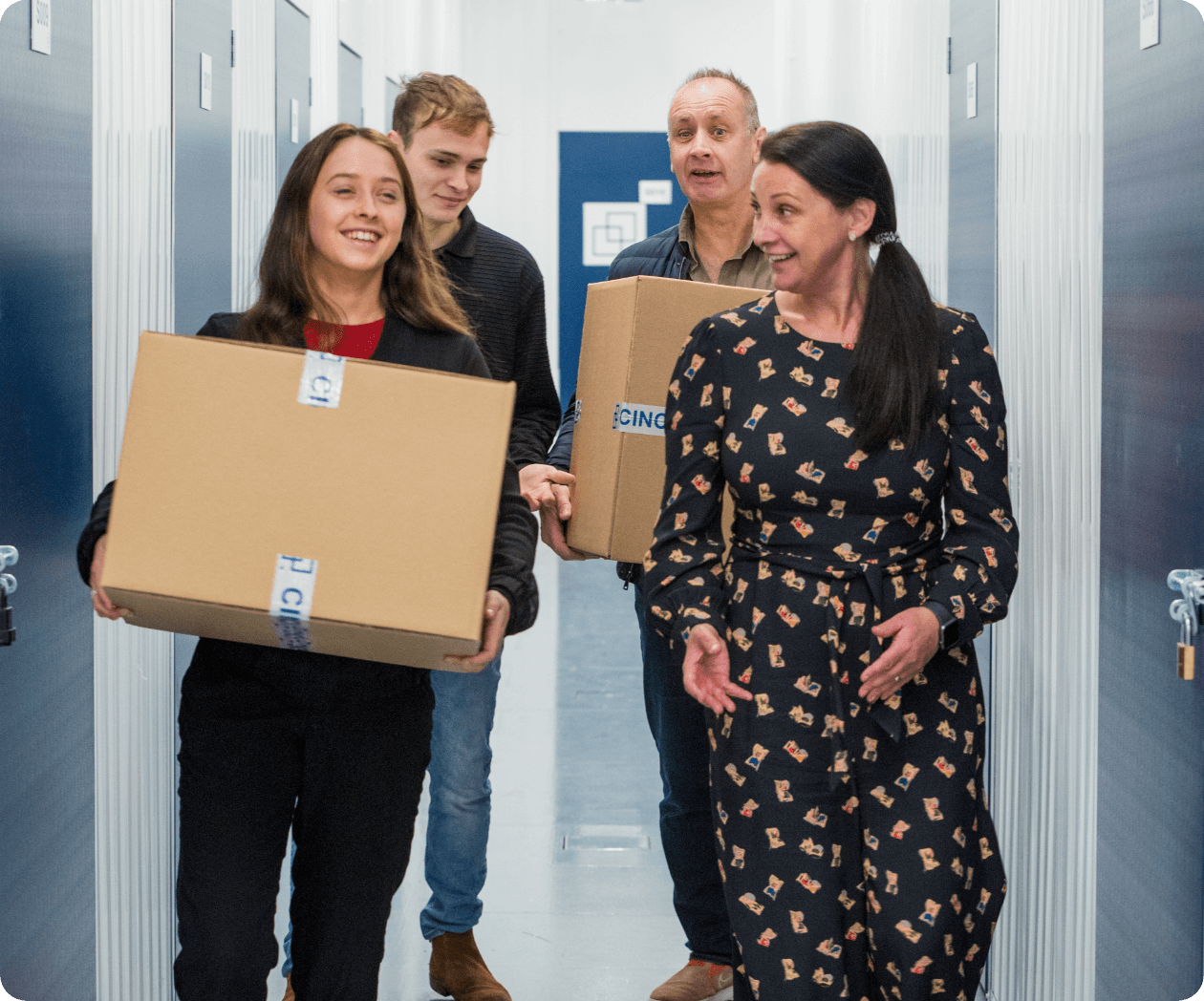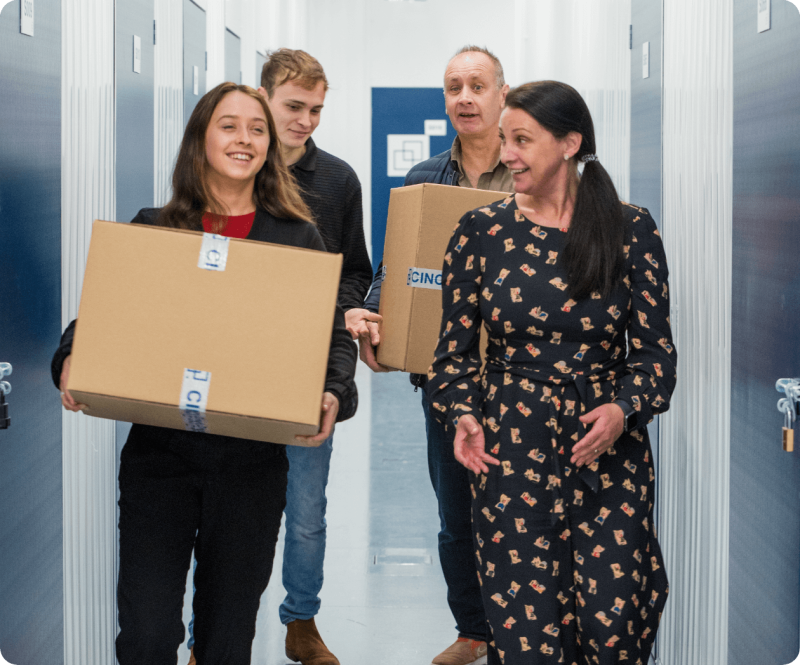 About
Our Facility
Our Kidlington self storage facility has a variety of storage units to fit your commercial, personal, or student storage needs. Depending on your demands, you can choose from 15 square feet (telephone box) to 150 square feet or more. Each unit is equipped with intruder alarms, fire and smoke detectors, and is monitored by CCTV 24 hours a day, 7 days a week, so you can rest certain that your belongings are safe and secure.
Bicester facility features
We also provide pick-up service at Cinch Self Storage for all of your storage needs to make moving your items and transferring them to another location more convenient for you. See our locations listed below.
Serviced offices available

Refunds for any unused storage days

No waiting periods, no lock-in contracts

Flexible Rental Terms. No Long Term Contract

We accept your deliveries. Be in when you're out!

Move in assistance available, and discounted van rental

What our customer Say
Self Storage in Kidlington
You can choose your space with us and have the best storage experience. From lockers that could remind you of school days to rooms the size of a football pitch and everything in between, our Self Storage Solutions is guaranteed to be easy and hassle-free. You can simply drive-up to our storage facility in Kidlington, Oxfordshire and choose from the many storage rooms we offer. Whether you need to store just a few things, or go for a bigger scale, we have got you covered. We aim to make Kidlington Storage easy and flexible for our clients!
Self Storage Kidlington
We pride ourselves on going the extra mile to provide service to our customers 24 hours a day, 7 days a week. To find out more about our available long-term storage contracts, contact Cinch Self Storage today and get a quote in minutes! Our phone number is also available at our website for your convenience. Why choose Kidlington Self Storage Services? Apart from flexible rental terms, we make sure to provide easy storage in Kidlington with no long term contract. Our terms for our secure storage are always readily available you. So if you're searching for the most cost effective self storage company near Headington in Oxfordshire, please contact us. We have a friendly customer service team, so call us today to speak to a self storage expert.
Storage Space
Our Self Storage in Kidlington offer an array of storage units to suit your personal, business or student self storage requirements. Our self storage units are safe and convenient for business, student or household self storage. You can choose from our wide range of units. With each storage unit fitted with alarm systems and monitored 24/7 by CCTV cameras, you're confident that your valuable possessions are safe and secure with us. Now that's good value for money!
Our friendly team will be happy to assist you in finding a the best self storage unit prices that best suits your needs. Prices vary depending on how big or small the storage you need. You can opt to pay per week, too!
Self Storage Near Kidlington
If you are local to Kidlington , Hitchin or Letchworth and you need to put your valuable possessions in to storage, then we can help! At Self Storage in Kidlington, we will give you an immediate quote to suit your individual requirements. Store your belongings in our storage units in Buckingham if you are moving house or if you just need somewhere to store your sports equipment. We even have secure lockups to store large items in our Buckingham storage.
Self Storage in Kidlington
We understand how important it is that your stock is kept safe and secure. With our business storage solutions, your storage is individually alarmed against intruders, fitted with fire and smoke detectors, and monitored 24/7 by CCTV so you're confident that your valuable stock is in safe hands. Our 24/7 self access in our storage facilities means you can sort through your businesses storage whenever works for you and organise transport if time is really pressured.
Business Storage Facilities
Our staff can accept deliveries on your behalf, which lets you to get on with the running of your business. That's part of our business storage solution! Just provide your registered office address and / or a mail box facility. We will keep your goods safe until you are ready to move them into office storage facilities. Our storage is equipped with trolleys, pallet trucks and plenty of packaging materials available to make loading and storing quick and easy. Choose a unit size that suits your needs with the flexibility to scale up and down at any time with ease. Plus we don't charge business rates.
Our Kidlington Self Storage is the easiest and most affordable self storage facility you will ever find near Banbury Oxfordshire. You can also find us at other locations.
We offer a pick-up service for your storage needs. If you are looking for self storage unit near you with a low price guarantee, contact us today and get a storage quote from our website for the storage you need. You can store any item big or small. Refer our stores listed here or contact our friendly staff for more information!
Self Storage Moving Packs
Whether you're storing Gran's antique armoire, the contents of your house while you renovate or move, or business furniture while you upgrade the office, you want to be certain your stored furniture will be kept safe and be in good condition while in storage.
We can help make your move a lot easier with end-to-end services that include a variety of packing and moving supplies, professional removalists and man-and-van hire services, secure store for as much content as you need, and insurance to cover your items. We offer a wide range of secure self storage units that would fit any size storage you require.
The Kidlington Storage Experience
At Oxford Self Storage, we promise to provide safe and secure self storage facilities, backed by exceptional customer service to ensure you get the best storage. That's our promise to you in a nutshell. What it means is that from the moment you book your storage rooms with us, you can choose to stay for as long as you wish and we'll have your best interests at heart. If you require assistance with a house move, make sure to give us a phone call. We'd love to help you!
We offer a pick-up service for your storage needs. So if your moving home and need help with removals or simply looking to store business excess stock, you've found the right place!