Quick Storage in
6 Easy Steps.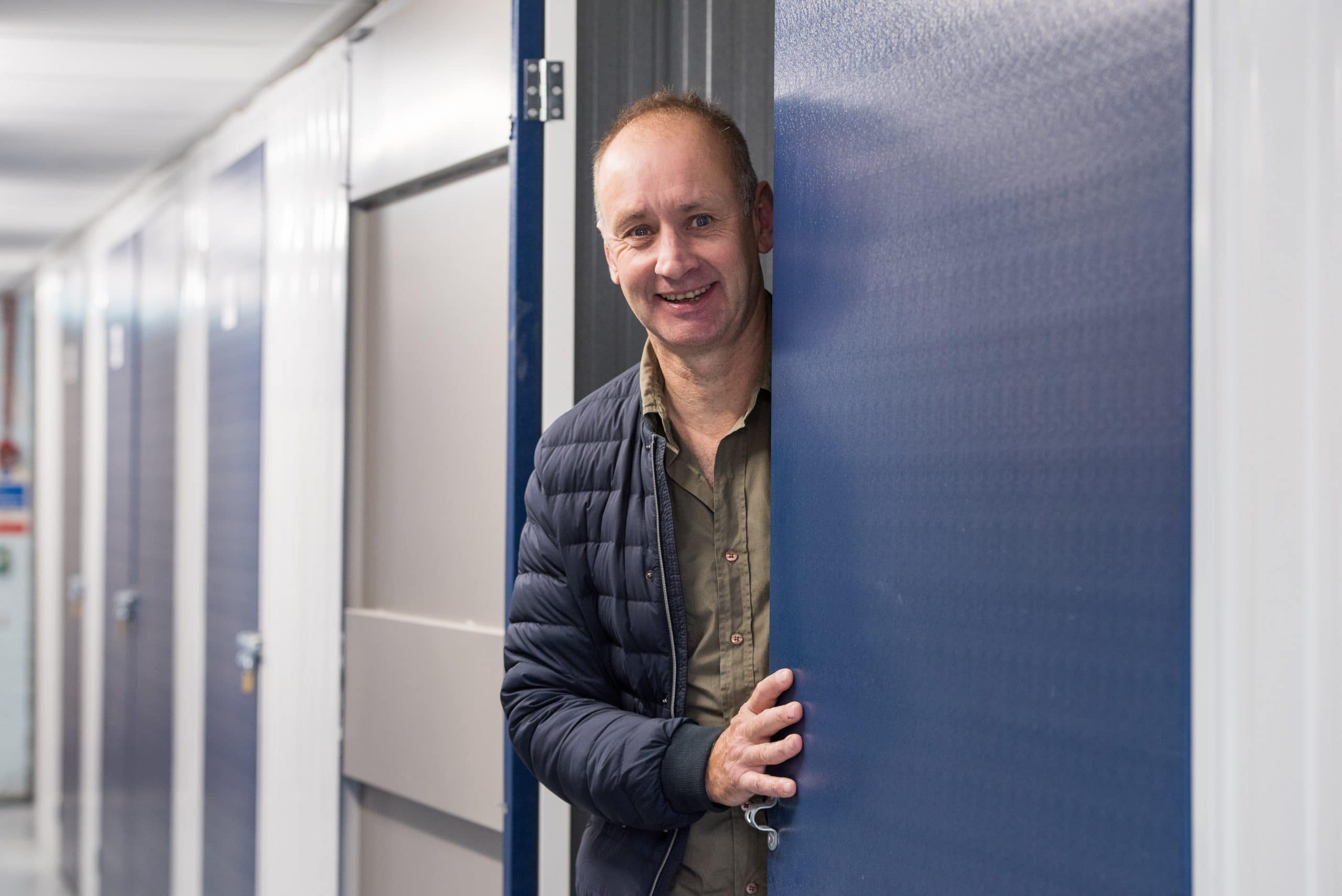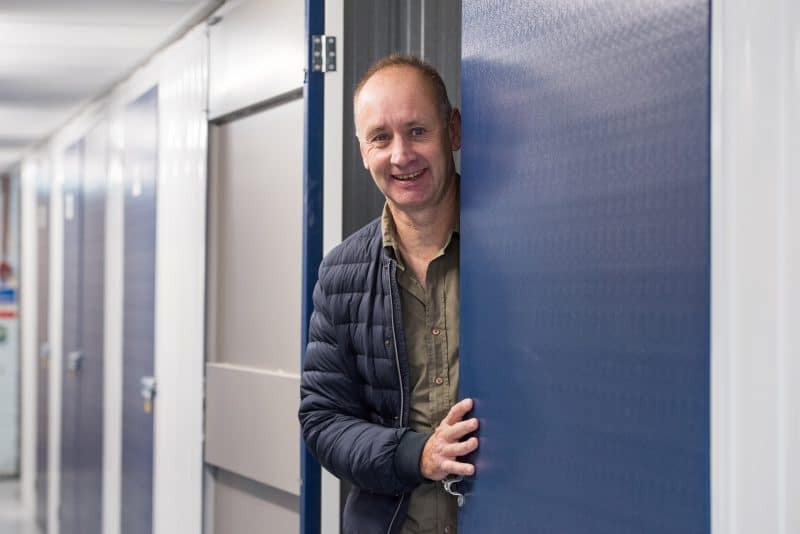 Step 1
Our space calculator shows our storage rooms of all sizes. From lockers that could remind you of school days to rooms the size of a football pitch and everything in between.
If you remain unsure, simply pick up the phone and one of our 'space experts' will be able to help. We make things easy and talk in sizes you will understand!
Should you need less or more space during your stay we are usually able to accommodate a different size room, subject to availability.
Step 2
Call and Reserve Your Room
Our trained staff make booking over the phone very easy. Just read some of our Trustpilot reviews (an independent customer rating system for businesses)! Our team can explain all the current offers, find you the best price and help you organising bringing items in to storage.
Choose a date & time that suits you, any day of the week, including evenings. Our service offers transparent pricing and no hidden costs. We will reserve your room and you do not need to give us a leaving date if you are unsure. Don't worry if you're not certain about the dates, we know timings change when it comes to house moves or builders!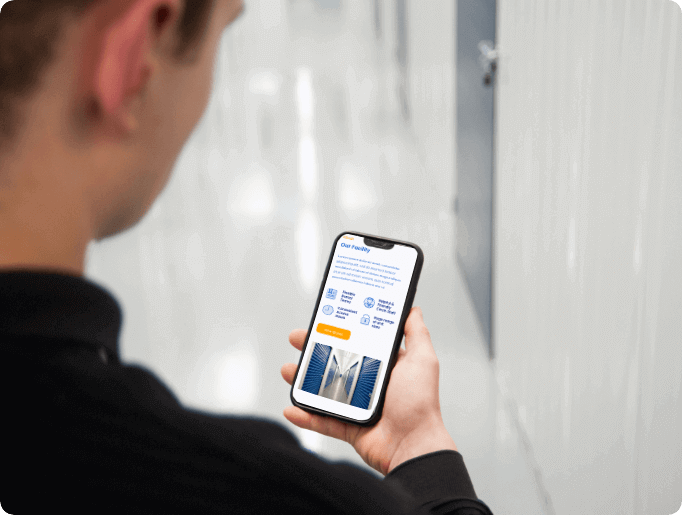 Don't forget the
Storage Essentials.
Cinch Tips
Storage Insurance
We think insurance is pretty important and for just £1/week per £1000 of goods, it makes sense. Your home insurance normally will not cover your goods in storage.
Step 3
Getting Items into Storage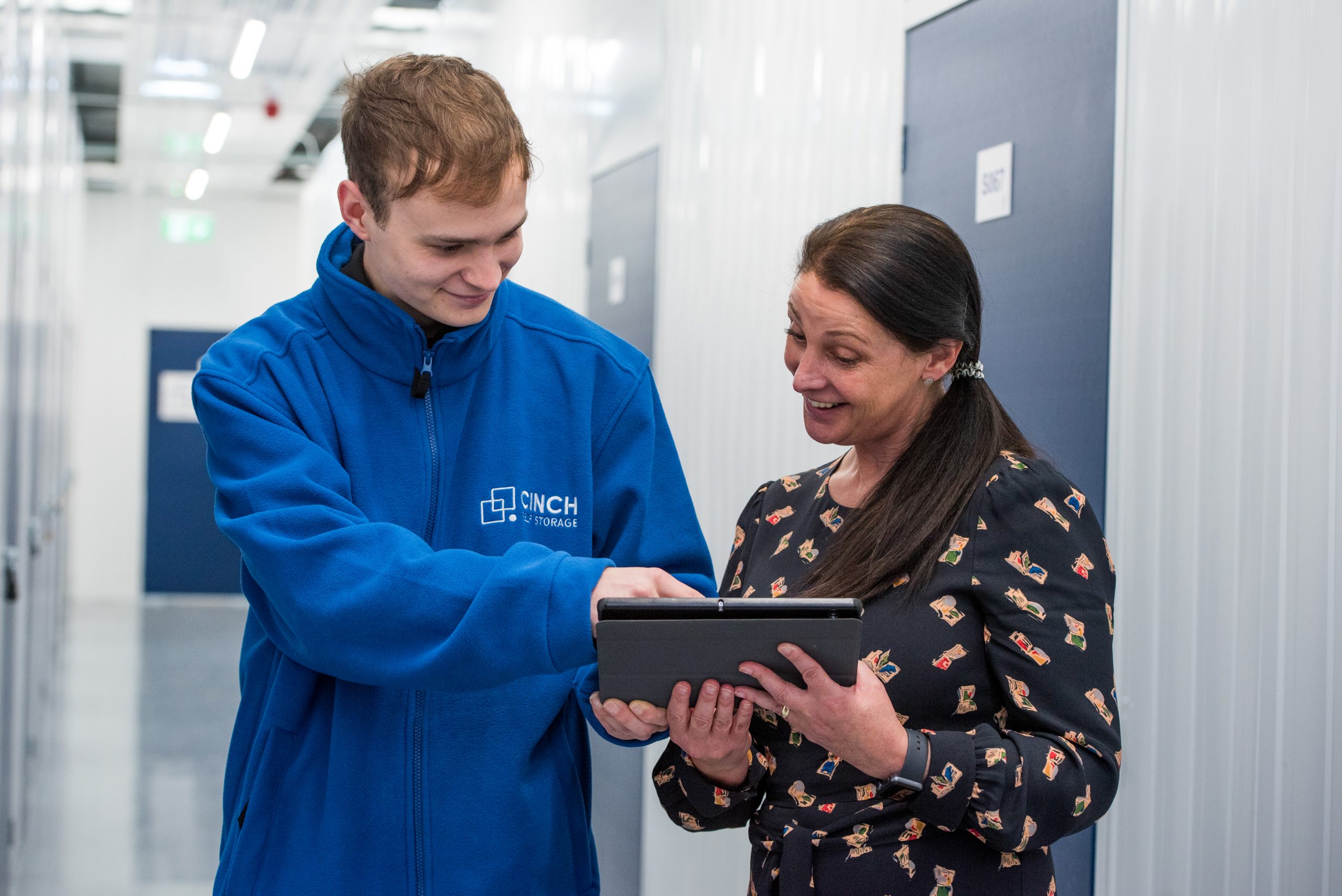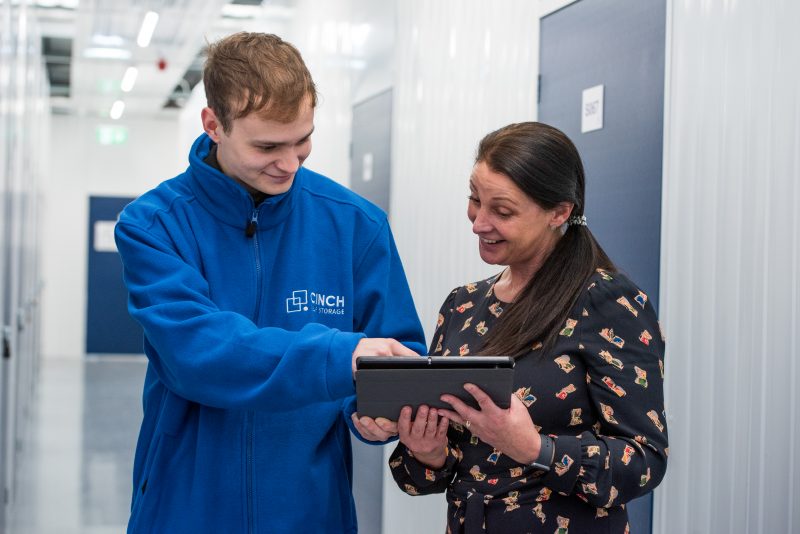 Step 4
Getting Items in to Storage
If you are bringing items in yourself, let the office know you are coming so your room can be prepared. We have trolleys and large loadings to make everything as easy as possible. Our staff will always make sure there is a cup of something warm for you and if available, will even help you unload in to storage.
We can help get your items in to storage in a number of ways;
If you are storing for more than 3 months and are located in a free collection area, we will collect your goods free of charge from the ground floor. Make sure everything is packed and ready to go, as well as having space for our vans to park & load. Our friendly drivers will always assist you load for free.
If you are storing for more than 3 months, we offer you £50 credit toward your chosen removal company who bring your items in to storage. Please advise on this whilst booking and provide us with your removal invoice.
Use one of our trusted removal partners or man and van services. We can pass on details or organise the booking for you so it is all part of one invoice and as simple as possible.
We have partnerships with national van rental companies which means we can offer you the most competitive rates. Speak to a member of the team who will advise on the your discount code!
Step 5
Checking In and Locking Up
This really only takes a few minutes in store. Terms and Conditions can be signed over email prior to arrival. We will show you to your room and run you through all of our security features.
Bring your own padlock or purchase one in store. Once you are all locked up, your personal PIN means only you can get in. Our 24/7 security will ensure your storage is kept safe.
Step 6
Like getting your items in to storage, we want to make life as easy as possible getting things out. When you decide to move out of Cinch, all you need to do is give the store 14 days notice. Empty your room and don't forget your padlock!
We are happy to refer any of our removal or 'man and van' partners to you where we have arranged a discounted rate.
If you are looking to hire a van you can still make use of our partnerships with national van companies, please call for our discount code.
We are pretty sure you will want to tell your friends about our simple storage solution. Refer a friend and your next month's storage charge is on us or recieve money off your final invoice. There is no limit on how many referrals you can make!