We are very excited about our latest store opening in the beautiful, seaside city of Brighton. To each of our new locations, we bring the same dedication and commitment. Providing you with the best self storage service available in your local area.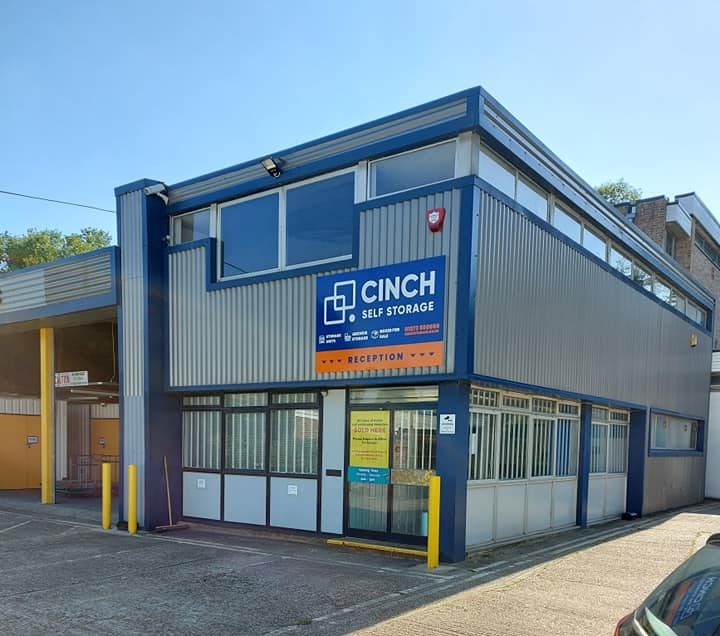 Cinch Self Storage in Brighton now open
Whether you are running a business, moving house, renovating or just having a good old declutter, our self storage store on Preston Park Ave in Brighton will give you the space you need. The space to grow as a business or as a family. The space to create your dream home. Or the space to turn that spare room into the perfect hobby room. The list is endless. 
If you are a business owner, a self storage facility can be an excellent place to have as your base of operations. A self storage unit is perfect to store stock and our Brighton storage team has provided storage units for a range of local businesses that have used it to store everything from carpets to burger boxes. 
Our units at Cinch Self Storage Brighton are all secured with 24-hour security alarms as standard. You can store all your business stock or your most precious family items and have peace of mind.
Why Cinch Self Storage is the best choice 
We put a great amount of effort into making sure every aspect of your experience at Cinch Self Storage Brighton is the best that it can be.

How do we do that? 
Excellent Customer Service
With our 4.9 rating on Trustpilot, it is safe to say that, in every one of our stores, we have teams who are not only extremely knowledgeable about self storage but are also friendly and welcoming.  They will all create a happy environment for you. We want you to have a great experience at Cinch and a nice environment and excellent customer service is vital for that. 
Rhianne Chin-Keow from Cley Celebrations is one of our wonderful Leighton Buzzard customers and she is well aware of our excellent customer service. 
"Everyone I have encountered has been nothing but helpful… They make the environment very welcoming. Technically they don't have to do anything because it's very much a self-serve business. But the fact that they are so friendly and welcoming makes it a place where I'm happy to be and a company I'm happy to give my custom to." 
Flexibility means you are in control
When you rent a unit from us, you are always in control. We have no minimum stay requirement so if your situation changes in any way, you can leave your unit immediately. 
If you simply need to alter the size of your unit, bigger or smaller, we will always do our best to accommodate your new needs as soon as we can. 
As John Bracken, who rents a unit in our Letchworth store, says: 
"The variety of different sizes of units is an advantage. I think I've had about 5 or 6 different sizes as my needs have increased and decreased so it's nice to have the option of the different budgets and all the different sizes"
Office space available
Along with self storage units at our Brighton location, we have offices available to rent. With the office spaces, we want to help you find the ideal work/life balance. It is so easy for work to take over your home life and so by renting one of our offices, you can get the balance you need and separate work from home.
And if you are a business that also needs storage for stock as we can provide you with an office as well, you can bring your entire business operations to Cinch.  
This is something that Rhianne from Cley Celebrations has used to her advantage. 
"I knew I was going to be at the unit quite often because I have to dispatch orders every single day. When they said there was an office – there's heating, electricity, lighting, wifi – it meant I could take all my business operations out of my house and into Cinch. It was just a no brainer."
Self storage is a great solution for anyone in need of extra space and Cinch Self Storage is committed to being the best. 
For more information on our Brighton store, call 01273 560 660 or visit https://cinchstorage.co.uk/facility/brighton