Nathan White is a self-employed contractor who does a lot of work for Hillary's Blinds. With a large amount of stock passing through his hands every week, he knew he would need a self storage unit. Here's how Cinch Self Storage was able to help.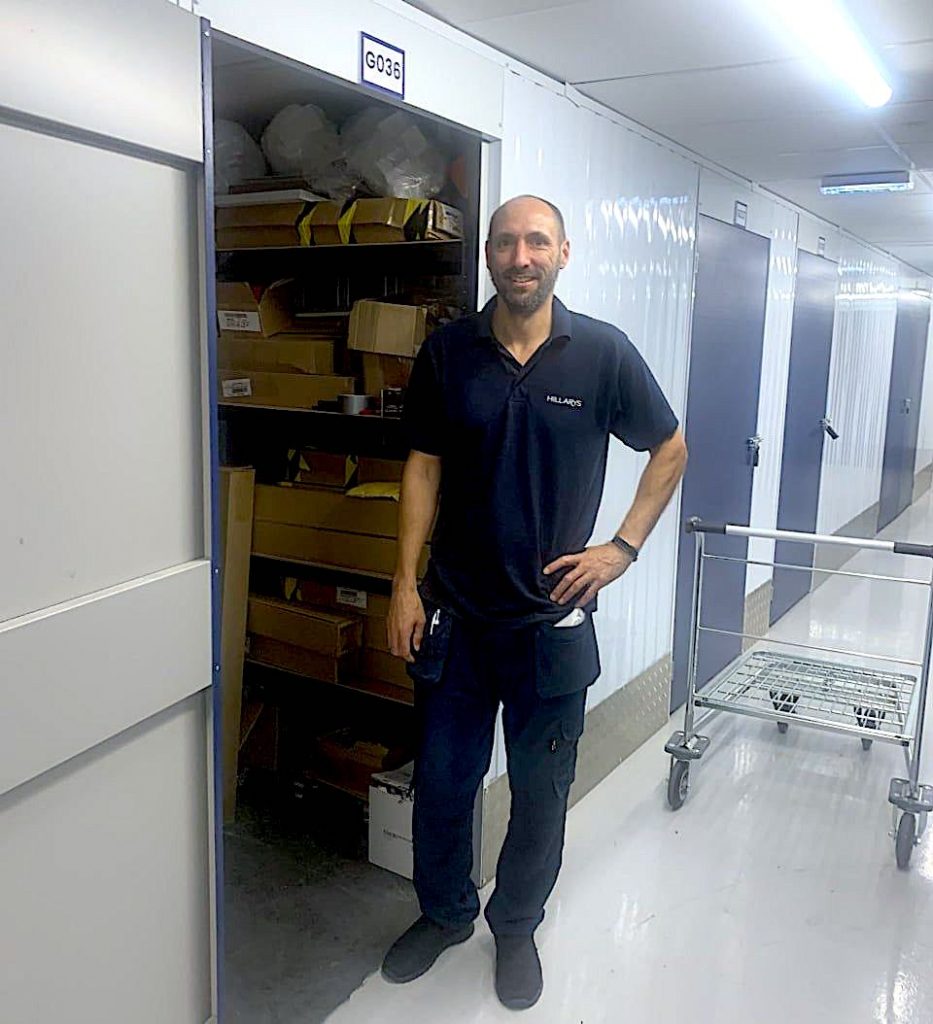 After being made redundant in November 2020, Nathan was at a crossroads, deciding what to do next and whether a career change could be a good idea. 
Nathan saw a job advert for blinds installers and knew it was the right choice for him; he could be self-employed and use his extensive experience in renovating homes over the years.
With the job comes large deliveries of stock, which need to be stored until the blinds are installed at customers' houses. Without a suitable location to receive deliveries and store his stock at his home, Nathan began looking at self storage. 
Despite looking at several other providers, including Big Yellow, Nathan decided to choose Cinch Self Storage in Letchworth. 
Perfect location
Nathan covers Stevanage, Letchworth and Biggleswade and lives in Letchworth, so he wanted a self storage facility which was within easy reach.

With Cinch Self Storage Letchworth, he found just that.
"I was looking around in the local area and Cinch Storage seemed to be the best option for me, location-wise because I live in Letchworth and Cinch Storage is just down the road from me." 
Exceptional customer service
The Letchworth team has helped Nathan every step of the way including arranging for a Biffa bin to be stored on site, which had proved to be an issue at other self storage facilities.

"The people I spoke to at Cinch Storage were extremely helpful, polite and seemed to be really happy at work."
Before completely committing to storage in Letchworth, Nathan also checked out our reviews including our five-star rating on Trustpilot – one of only a handful of providers to have this.

"Reading the reviews on the website, it seemed to be the case that people were experiencing the same [excellent customer service] and I can honestly say that that has been my experience. The Letchworth staff have been amazing."
If we can help you to grow your business, get in touch today!
–
For more information about our Letchworth store, please get in touch today! 
For more information about Hillary's Blinds, please visit: www.hillarys.co.uk