George Olphin, Operations Director at Craft'd Foods, began his business in lockdown. Providing delivery for delicious, high-quality, British food being made by local producers, Craft'd has flourished. Here's how Cinch Self Storage has helped.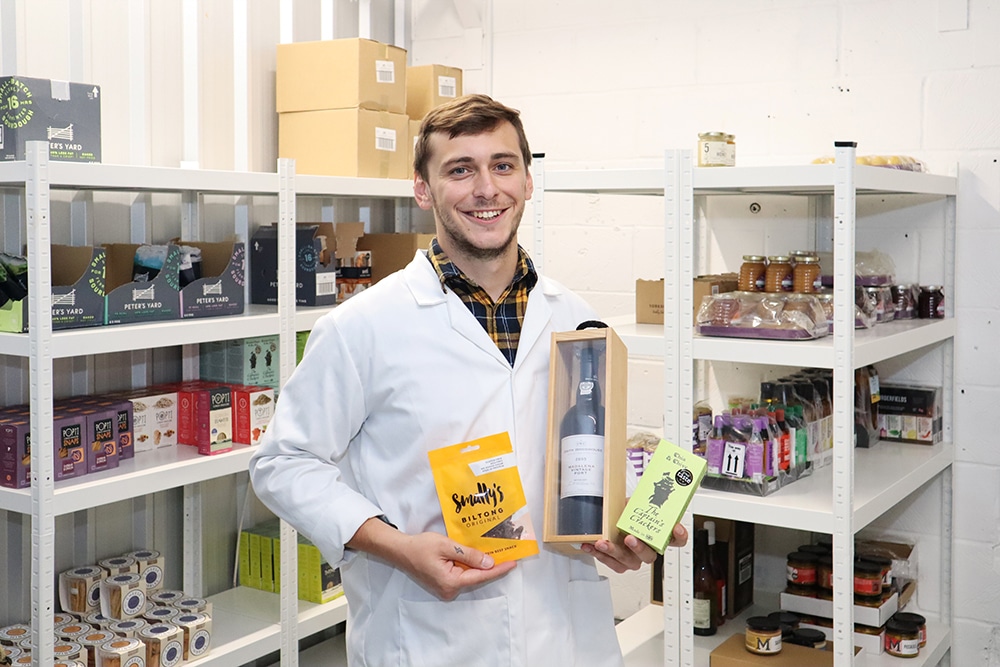 George began Craft'd in 2020 with his father, Edward. He saw that there was an increase in demand for local, British products but many producers didn't have the ability to get their products out to customers across the country.
Because they needed to store food, the team knew they would need a storage facility from the get-go with enough space for large fridges and freezers. As well as good access for large deliveries to be brought in from lorries outside.
In July 2020 they found Cinch Storage Huntingdon and they haven't looked back. 
Much needed flexibility 
George looked at a variety of self-storage facilities and found that a lot of them required you to take out long-term leases and had extra costs for things like Wi-Fi and other essentials. 
"A lot of traditional landlords were asking us to sign three-year leases on commercial property. They were too big and had very high overheads for what we wanted." George says.
When George found Cinch Self Storage Huntingdon, he found the facilities, flexibility, and low prices he needed.
"It gave us a great deal of flexibility. If things didn't work out as we expected, we knew we weren't burying a large portion of our investment in a lease. That opened up a lot of opportunities. It has been an ideal place for us to be set up because of that flexibility." George continues. 
24/7 secure access
The team at Craft'd Foods also needed a unit that could be accessed 24/7. 
'Our space is accessible all the time and it's secure with codes on the doors and CCTV", says George.
Knowing their stock is totally safe, secure and the site is being monitored by the expert team at Cinch Storage gives complete peace of mind to George and the team at Craft'd Foods
If you would like more information about the Cinch Self Storage Huntingdon, get in touch with us today. 
To find out more about Craft'd Foods, head over to their website: craftdfoods.com